Matching wedding band for him and her……………
Although there are a variety of awe-inspiring sequences and designs of wedding bands for him and her, the forever bond of relationship cannot be better celebrated and made everlasting by having matching wedding bands. The concept of having matching wedding bands that compliment each other is romantic and appealing.
But do you feel it too eternal to be true? You will be elated to know that it is possible. Yes, you heard it right. You can explore a wide and diverse collection of his and her wedding bands available.
So, you can make your D-day unforgettable and your relationship deeply immersed in love by buying matching wedding bands for you and your partner. You can cherry-pick the ring sets that highlight your preferences.
Whether you want these in ravishing rubies, scintillating sapphires, dainty diamonds, or any other metal, they represent a continuing circle of love. No matter whichever wedding bands you decide to buy, they should symbolize your rocking passion and companionship through gracefully designed pieces of articulate craftsmanship.
Gem—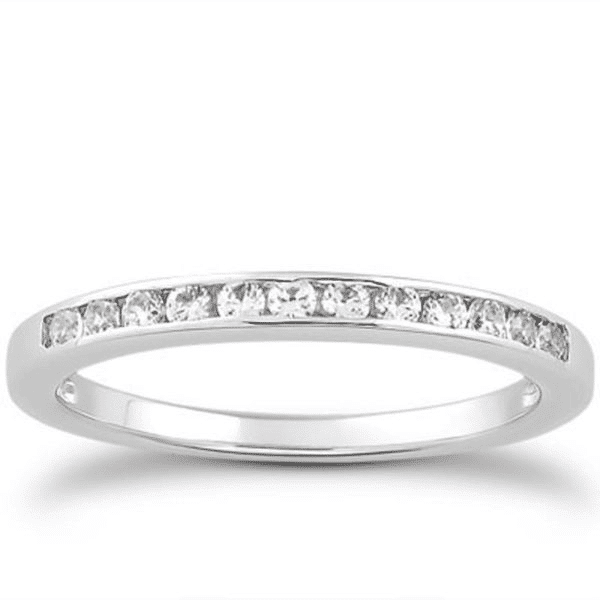 Are you looking for a sumptuous feet of stones while choosing matching wedding bands? Of course, you could never say it better than with the ever-dependable dainty diamonds. Nonetheless, the choice is fascinating and delightful. It all depends on your (both you and your partner) individual taste and likes. So whether your heart goes out for white diamonds, contrasting gemstones, or color diamonds, it is entirely up to both of you.
Style—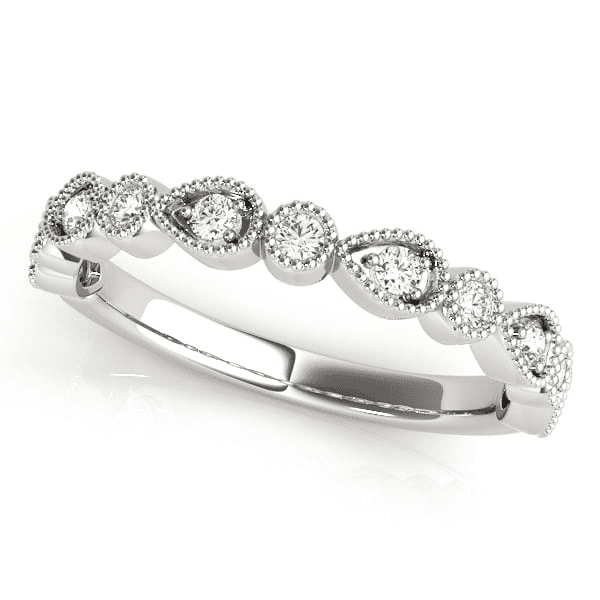 Stackable rings can help to assimilate your individual style in an unconventional manner. To express your distinct style and creativity, you can contrast a wedding band with the engagement ring rather than blending for having something discrete and novel.
Finish—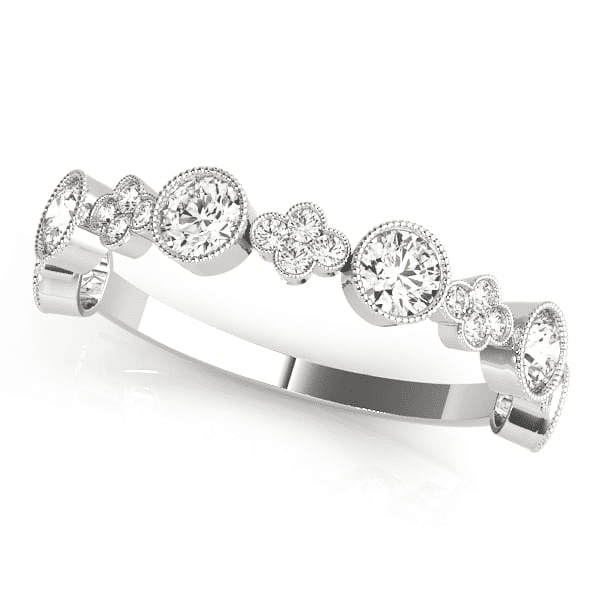 Complement your patterns and finishes to express your love and commitment. You can get the same detailing, whether it is a polished look, a hammered finishing, or a design having exotic floral strands or components. To add a dash of an extra character to the wedding band set, have the same finish or pattern with rings in different colors of metals, like rings in both yellow gold and rose gold.
Color—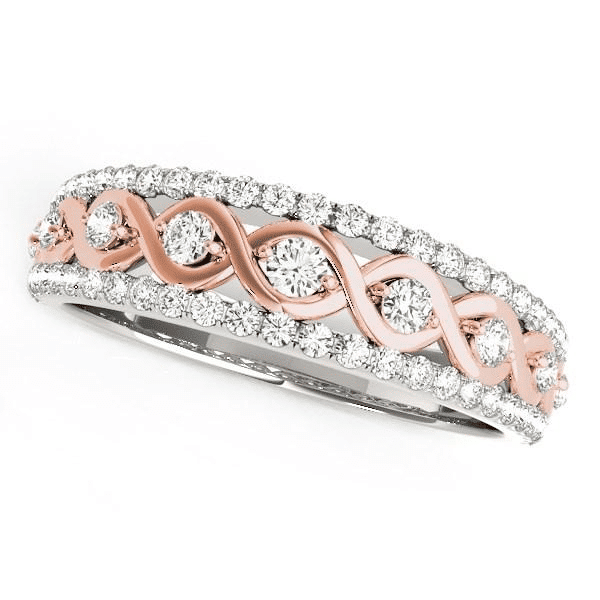 Harmonizing your metal colors to coordinate is an option to get a matching wedding band set. Whether you select platinum, yellow gold, rose gold, or a mix of any of these, the pick is going to be a feast for you. Amalgamating twin tone styles are a cheerful way to have a complimenting set. That is, your wedding band in white and rose gold can gel well with your companion's all white.
Design element—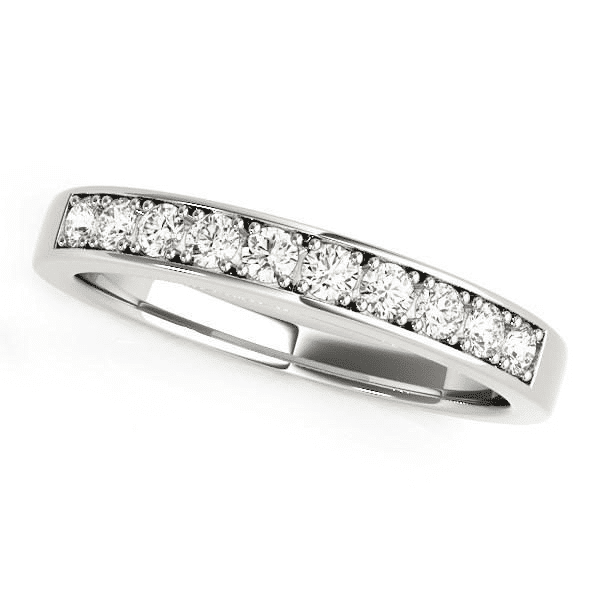 Having your wedding band in a design element similar to your partner's wedding ring can spell wonders too. For example, the wedding band in diamond shaped stations blends perfectly with the similar design element on the partner's wedding band.
Metal—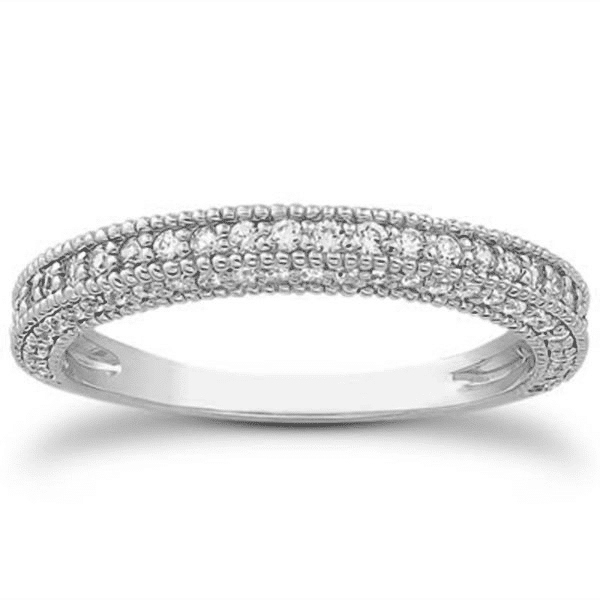 When it comes to metals, sterling silver, glorious yellow gold, whimsical white gold, pleasing platinum, and ravishing/radiant rose gold are considered classic and traditional. Meanwhile, among the offbeat metals for harmonizing wedding bands include stainless steel, tungsten, or titanium are also being preferred by those who love to be different.
Selecting your wedding bands must be fun and frolic. You can buy these around one month before your wedding day as you can check its size and any changes you need to be done.
Begin your offbeat tale of love and romance with unique matching wedding bands to celebrate your love.
Because Your Wedding Bands Should Reflect Your Lovelorn Companionship!!!