When it comes to accessorizing, a pair of earrings can be the perfect finishing touch to any outfit. And if you're looking for something timeless, elegant, and versatile, gold earrings are a great option. At FineJewelryandGemstones, we offer the best gold earrings for women service, with a wide selection of stunning styles. Whether you prefer simple studs, dramatic hoops, or anything in between, we've got you covered.
Don't miss out on the opportunity to elevate your jewelry collection with these affordable gold earrings that are sure to make a statement. Whether you're dressing up for a special occasion or simply looking to add a touch of elegance to your everyday look, our top picks for 2023 have got you covered.
Our top picks feature a range of styles and designs, from simple and classic to bold and trendy. Whether you prefer yellow gold, white gold, or rose gold, there's a pair of earrings on this list that's sure to catch your eye.
We understand that finding the right pair of earrings can be a daunting task, but our list of top picks makes it easy for you to find the perfect pair that fits your style and budget. We stand behind the quality and affordability of all of our products and are confident that you will love your new pair of affordable gold earrings.
So, whether you're looking for a pair of classic studs, trendy hoops, or statement drop earrings, make sure to check out our top picks for affordable gold earrings for women in 2023. Shop now and elevate your earring jewelry collection with Finejewelryandgemstones' top-quality and affordable gold earrings.
In this article, we'll take a closer look at the different types of gold earrings for women that we offer, along with some tips for choosing the perfect pair.
Gold Drop Earrings for Women
Gold drop earrings are a statement accessory that can add a touch of glamour to any outfit. Here are our top picks for affordable gold drop earrings:
● 14k Yellow Gold Linear Drop Earrings: These sleek and modern earrings feature a linear design that adds a touch of sophistication to any outfit.
● 10k Rose Gold Teardrop Earrings: These stunning earrings feature a teardrop design in a beautiful rose gold setting. They're perfect for a special occasion.
Gold Stud Earrings for Women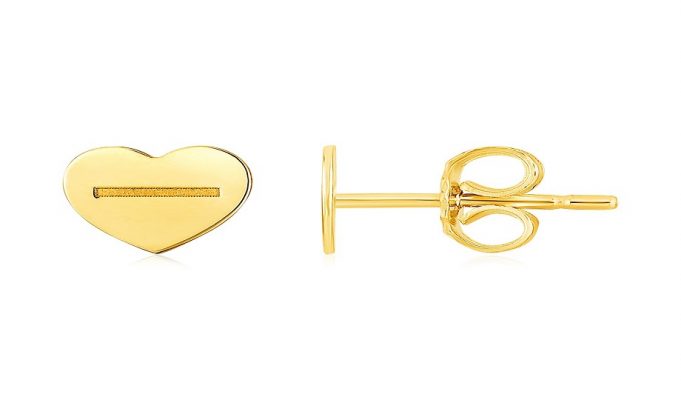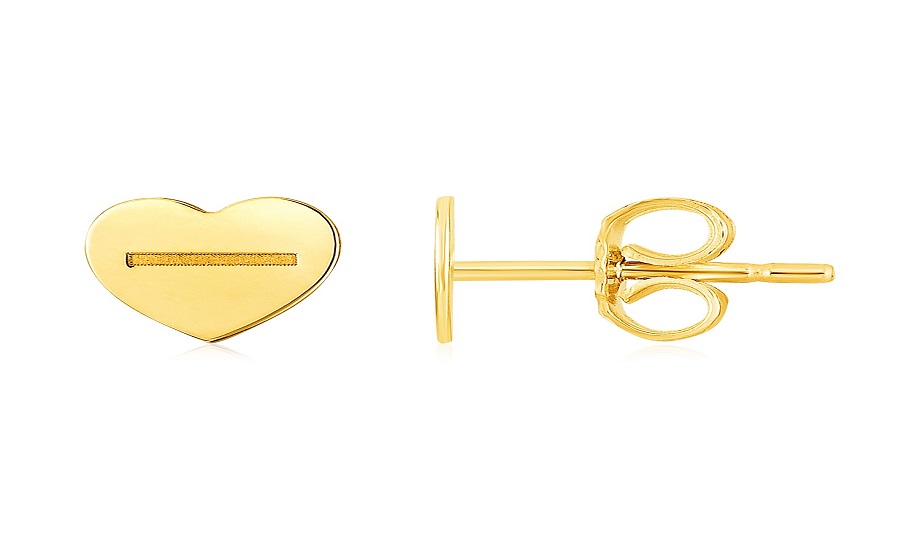 If you're looking for a classic, understated look, gold stud earrings are the way to go. You can get a range of options, from simple round studs to more intricate designs. Some of our most popular styles include:
● 14k Yellow Gold Ball Stud Earrings: These simple yet elegant earrings are perfect for everyday wear. They're made of 14k yellow gold and come in various sizes to fit your style.
● 10k White Gold Princess Cut Stud Earrings: These stunning earrings feature a princess-cut diamond in a white gold setting. They're the perfect combination of elegance and affordability.
Gold Hoop Earrings for Women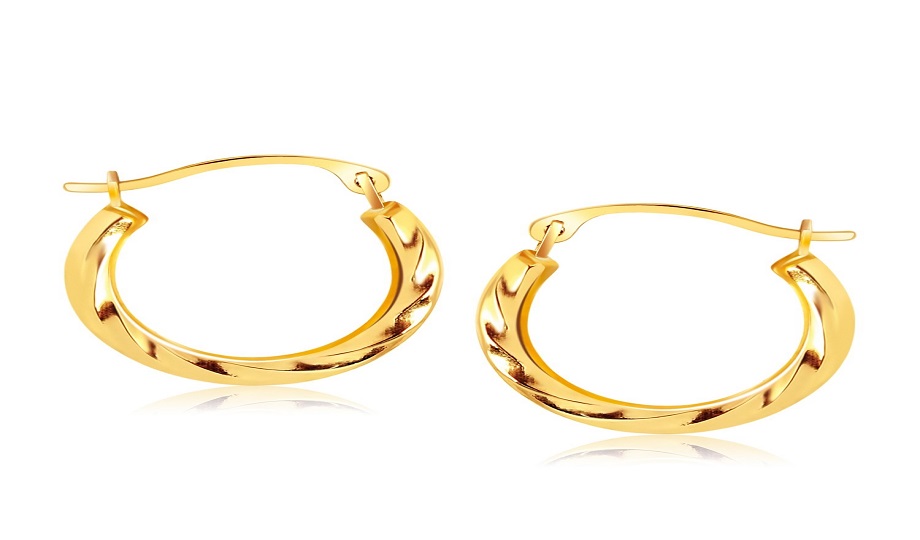 For a bolder look, gold hoop earrings are a great choice. We offer a range of sizes and styles, so you can find the perfect pair to suit your style. Some of our top picks include:
● 10K Yellow Gold Hoop Earrings: These classic hoop earrings are available in a variety of sizes, so you can choose the perfect size to suit your style.
● 10K White Gold Diamond-Cut Hoop Earrings: These dazzling earrings feature a diamond-cut design, creating a textured, sparkling look.
● 10K Rose Gold Hinged Hoop Earrings: These unique earrings feature a hinged design, making them easy to put on and take off.
Other Gold Earrings for Women
We provide a wide range of other gold earrings for women as well. Some of our other popular styles include:
● Gold Dangle Earrings: These elegant earrings feature a drop design, with a variety of styles and lengths to choose from.
● Gold Chandelier Earrings: For a truly dramatic look, these stunning earrings feature multiple tiers of gold and may be accented with diamonds or other precious stones.
● Gold Threader Earrings: These trendy earrings feature a delicate thread-like design, creating a unique and modern look.
Gold Earrings FAQs
Q: What's the best type of gold for earrings?
A: We use 14K gold for our earrings, as it's a durable and high-quality option that's also affordable.
Q: Can I wear gold earrings every day?
A: Yes! Gold earrings are a great option for everyday wear, as they're durable and won't tarnish or fade over time.
Q: How do I choose the right size of earrings for me?
A: When choosing the size of your earrings, it's important to consider your face shape, hairstyle, and personal style. For example, if you have a round face, longer earrings can help to elongate your features. Similarly, if you have short hair, larger earrings can create a bold statement, while smaller earrings can add a subtle touch of elegance.
Q: Are gold hoop earrings suitable for all occasions?
A: Gold hoop earrings can be worn for various occasions, from casual to formal. However, it's important to consider the size and style of the hoops when choosing which occasion to wear them to. Smaller, more understated hoops may be more suitable for work or casual events, while larger hoops may be better suited for a night out or a formal event.
Why us
Fine Jewelry and Gemstones top pick for affordable gold earrings for women in 2023 is perfect for anyone looking to add a touch of elegance to their wardrobe without breaking the bank. From classic studs to statement hoops and drop earrings, we've got a pair for every style and occasion. Shop now and find your perfect pair of affordable gold earrings today!